About
Decode Solutions
Decode Solutions® is the creator of hive®—an enterprise application that helps sales teams close deals faster. Based in Raleigh, N.C., Decode Solutions also produces mobile applications for iPhone, iPad, iPod Touch and Android devices. We provide technology consulting to leading industry and manufacturing companies worldwide.
Decode Solutions was formed in 2008 to build mobile technology solutions. We have produced iOS applications for GridIron Ventures, OpenMyVideo, Scan Source, DCI Group, Celadon, Caterpillar.
Team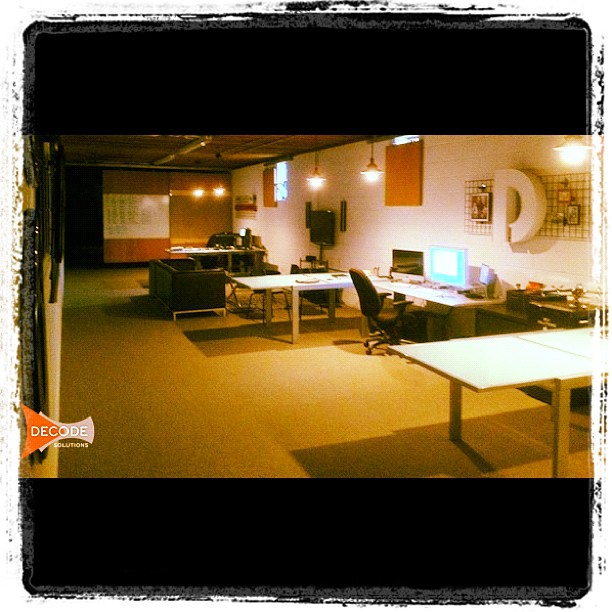 Dawson Roark notes that his skills form a triangle connecting the disciplines of IT, marketing, and sales. "From my very first rock band in high school to my current work," he says, "I've used technology and communications—a combination we today call social media—to build business and promote and attract fans." Dawson formed Decode Solutions in 2008 to consult on social media and mobile technology solutions. Here's just a few folks he has worked with ––Mercedes, Ford, Cummins, Caterpillar, Atlas Copco, DCI Group, GridIron Ventures, Scan Source, Pinehurst Resorts… on Twitter @droarkl
Lea Davis is a writer, editor, and communications professional who's won multiple national editing awards, including two Folio: awards for editorial excellence. She was the founding editor of QSR magazine, a leading national business journal for restaurant executives, but her experience is broad, including communications work for retail, academic, and corporate clients. She earned bachelor's and master's degrees from Duke University, along with an unofficial certificate in basketball chants. Twitter @HiveHelp @OpenMyVideo
Marc Harkness is a seasoned art director, illustrator and designer whose work has appeared in Print Magazine and Communication Arts. He has worked on campaigns for AT&T, Red Hat, Bank of America, and the World Bank. In addition, he has designed extensively for music packaging, including projects for Compadre Records, Lightning Rod Records, and such artists as Beyoncé and Johnny Cash. Keep up with Marc on blogspot
Sam Brubaker is a 20-year-old animator, designer, and composer. He is currently majoring in Art and Design at NC State University. Sam uses exclusively free software. He builds characters that are modeled and rendered in Blender, with layout and speech bubbles in Inkscape and image editing is done with GIMP- all under a flavor of Ubuntu Linux. Sam is a motion-graphics rock-star!